PRESENTS:
***MIC CHECK WEDNESDAYS TALENT SHOWCASE***
WEDNESDAY APRIL 18TH!!
DROM 85 AVENUE A ( B/W 5TH & 6TH ST.) EAST VILLAGE NEW YORK 10009
MC'S * SINGERS * SPOKEN WORD * COMEDIANS * MUSICIAN
THIS IS WHAT WENT DOWN AT OUR LAST SHOW!!!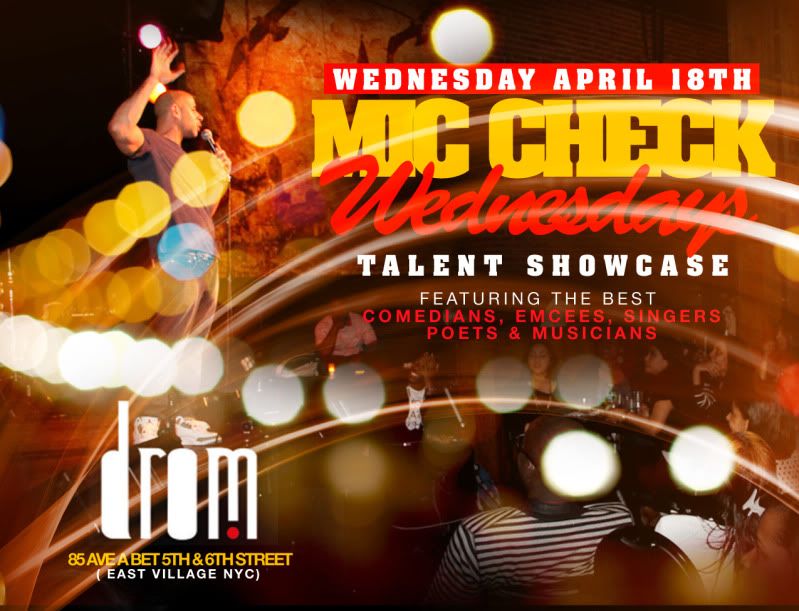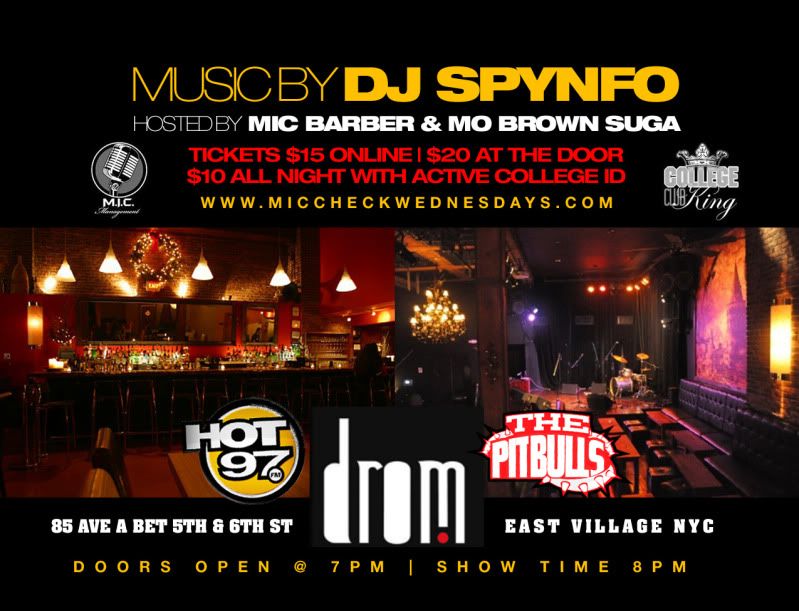 *HOSTED BY: MIC BARBER & MO BROWN SUGA
*MUSIC  BY: HOT 97'S OWNDJ SPYNFO!!
*MUSIC ORCHESTRATED BY: 
HOT 97'S OWNDJ SPYNFO!!
FROM THE BIG DAWG PITBULLS!!!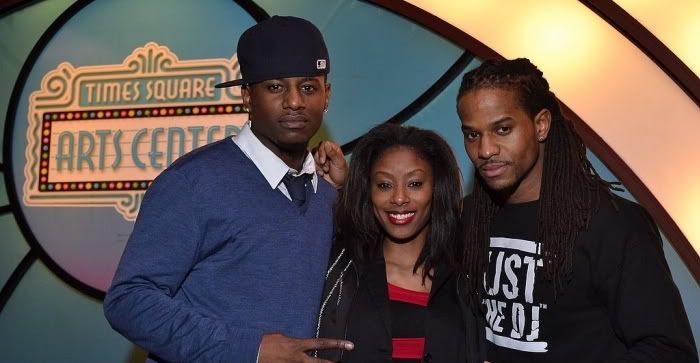 *DOORS OPEN @ 7PM / SHOW TIME 8PM*
BOTTLE, DRINK AND FOOD SPECIALS FROM 7PM - 8PM
ADMISSION $15 ONLINE $20 AT THE DOOR
$10 ALL NIGHT W/ VALID COLLEGE ID!
TO PURCHASE TICKETS ONLINE: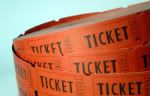 TO ENTER SHOWCASE & MORE INFO LOG ON:
TWITTER: @MIC_CHECK_WEDS
@DJSPYNFO * @MIC_BARBER * @MSMOBROWNSUGA